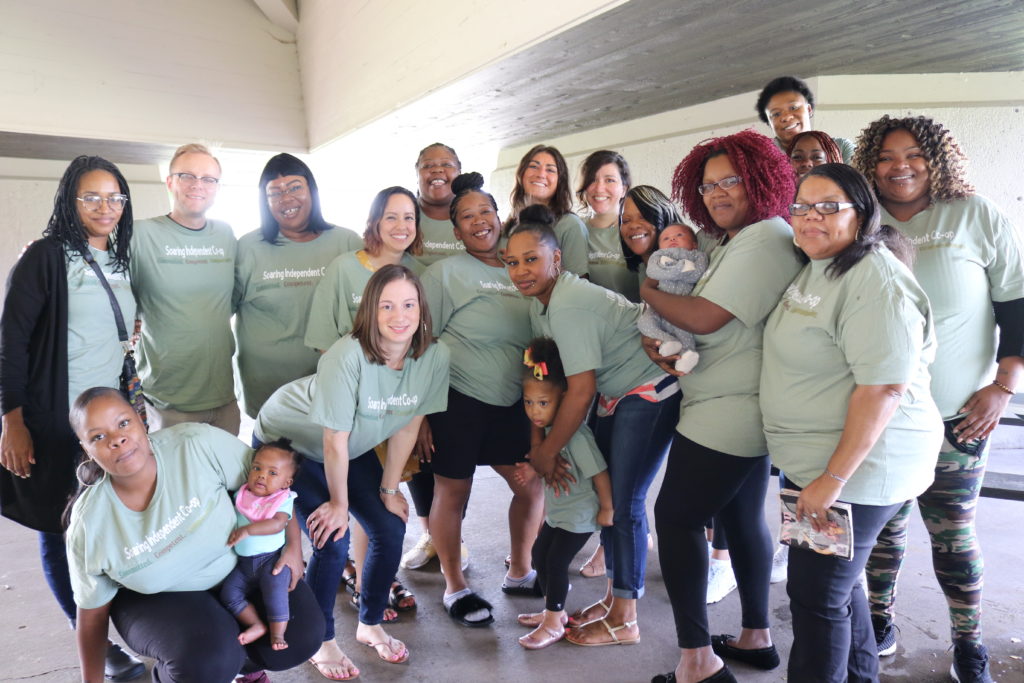 Madison has a lot going for it, but it also suffers from unacceptable racial and economic disparities. Worker cooperatives have a long history of addressing these disparities in many parts of the world, including right here at home. The Madison Cooperative Development Coalition (MCDC) builds on this tradition by supporting the creation of more businesses that are worker-owned and operated.
Membership in a worker co-op isn't just a stable job, it's empowerment to run the business together, for the benefit of the workers, their families, and their community. That makes worker co-ops an effective, long-term solution to poverty.
Additionally, worker co-ops are also an excellent solution for small business owners who are ready to sell, but want to make sure their business remains in the hands of community members. That's because the people best qualified to operate the business are the ones who are already doing it.
If you want to start a co‑op or convert your workplace into a co‑op…
…we can provide you the knowledge and resources you'll need. We will train you (at no cost), connect you to experts and existing co-ops, and give you a list of options for funding your co-op. Better still, we have start-up grants to cover your early business development needs. Learn more.
If you work for a non-profit and want to teach people to start co-ops…
…we can connect you with curricula and other organizations that are already doing this. You can build the capacity of your organization to support co-ops that serve the needs of your community. Additionally, we have competitive grants to fund your new programming. Learn more.
If you want to learn more about MCDC and the co-ops we work with…
…we're happy to tell you a bit about who we are and the co-ops we've helped out so far. You can also read our news. For more information or if you have questions, you can always write to Charity Schmidt at charity.schmidt@wisc.edu, or call (608) 262-5905.