The Madison Cooperative Development Coalition (MCDC) is the City of Madison's initiative to form worker cooperatives that address income inequality and racial disparities by creating living-wage and sustainable jobs. We are a collaborative of community-based organizations, business resource specialists, and cooperative developers. MCDC works to support the growth and creation of worker cooperatives, specifically addressing the factors affecting local communities of color, low-wealth, and traditionally excluded workforces. The goal is to create a sustainable system that will combat poverty, empower workers and increase equity in order to strengthen Madison's long-term economic health.
More information about MCDC and its history:
Staff
Charity Schmidt
Charity is a cooperative development specialist at the University of Wisconsin Center for Cooperatives, providing technical assistance to start-up cooperatives and conversions and facilitating outreach efforts to cooperators and community-based organizations. She has published work ranging in topics from diversity in and access to service learning, sociology in action beyond the university, and the crisis facing bee colonies.
She has masters degrees in Latin American, Caribbean, and Iberian Studies, and Sociology from University of Wisconsin-Madison. She has taught classes on social theory, sociology of race and ethnicity, and American contemporary society at Madison College and UW-Madison. She formerly worked as an Organizer with the South Central Federation of Labor, AFL-CIO and currently serves on the Board of Worker Justice Wisconsin.
Contact: charity.schmidt@wisc.edu

Executive Board
Courtney Berner
Courtney joined the University Of Wisconsin Center for Cooperatives in 2011 and served as a cooperative development specialist until assuming the role of executive director in January 2018. As the executive director, she develops courses, conferences, and other educational programs and works closely with the Center's faculty director on the Center's strategic direction. Courtney teaches a course on cooperatives at the University of Wisconsin-Madison that focuses on the role and management of cooperatives, cooperative groups, and collective action.
Courtney has provided support to new and established cooperatives of all types and in a range of industries including agriculture, grocery, manufacturing, energy, healthcare, and forestry. Her areas of expertise include business development, cooperative finance and governance, and innovative uses of the cooperative model. Courtney writes and speaks frequently on the cooperative business model and recently co-authored Coordinating Farm Labor Across Farms: A Toolbox for Diversified Farmers and Farmworkers with Farm Commons.
Prior to joining the Center, Courtney worked at the Worldwatch Institute, an independent research institute devoted to global environmental concerns. Courtney holds an M.S. in agroecology from the University of Wisconsin-Madison and bachelor's degrees in biology, French, and environmental studies from Pacific Lutheran University in Tacoma, Washington. Courtney served on the Willy Street Grocery Co-op Board from 2013-2016 and currently serves on the Wisconsin Economic Development Association's Board.
Contact info: (608) 890-0966 or cberner@wisc.edu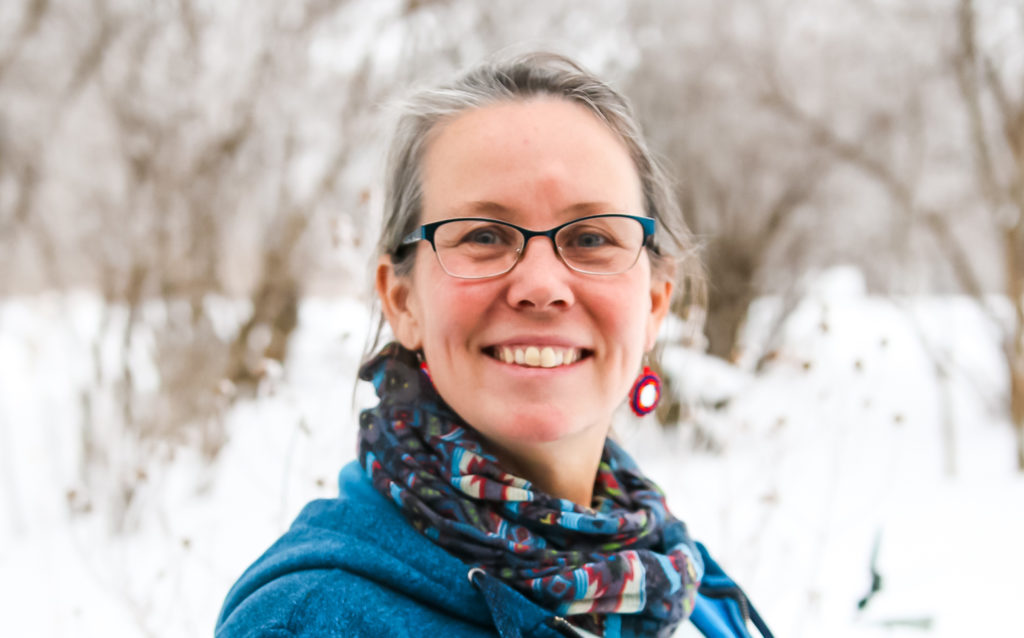 Rebecca Kemble
Rebecca is a worker-owner at Union Cab Cooperative where she has worked as a taxi driver and served in various governance and management positions since 2000. She is the past President of the US Federation of Worker Cooperatives and the past President of CICOPA North America, the sub-regional body of the worker cooperative sector of the International Cooperative Alliance. She was also the Vice President of CICOPA Americas and served on the Executive Board of CICOPA worldwide for six years. An elected Alderperson on the Madison Common Council from 2015 – 2021, Rebecca is currently involved with many projects, including the Line 5 Coalition, Madison Mutual Aid Network, Solidarity Economy Principles Project, regional food systems advocacy, and various worker cooperative and media projects.
Martin Alvarado
Martin Alvarado (he/him/él) is the Community Engagement Librarian for Business and Technology at Madison Public Library. His work focuses on equitable support for diverse entrepreneurs, promoting the worker cooperative model, digital inclusion, and oral community histories through the library's Living History Project archive.
He has an Associate in Arts from Madison Area Technical College, a Bachelor of Science degree in Geology and Geophysics from UW-Madison, and a Masters of Library and Information Science with an IT concentration from UW-Milwaukee.
Martin is a founder and former worker-owner at the Interpreters' Cooperative of Madison. He currently serves on the boards of DANEnet, We are Many – United Against Hate, and AFSCME Local 6000. You can catch him on Monday mornings from 9 to noon on WORT 89.9FM Madison, where he co-hosts the folk and international music show Global Revolutions.
He can be reached at malvarado@madisonpubliclibrary.org.