8:00 PM on Zoom. Register here.
How is our local government preparing for our economic future?
Can cooperatives play a stronger role in strengthening our local economy?
Learn how two U.S. cities with long, rich cooperative histories—Madison, Wisconsin and Oakland, California—created initiatives to dedicate municipal funds to strengthen cooperative development and build economic resiliency.
Featuring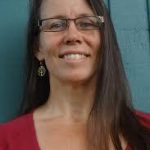 Rebecca Kemble – Madison Common Council Alder
Rebecca is an alder for Madison Wisconsin District 18, serving her community since 2015. Rebecca is also a worker-owner of Union Cab Cooperative where she has worked since 2000 as a night shift taxi driver as well as a mediator. She is also a founding member, writer, and editor in the Wisconsin Citizens Media Cooperative.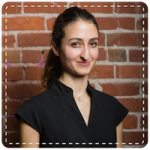 Yassi Eskandari – Sustainable Economies Law Center (SELC)
Yassi is policy director and an attorney with SELC, an Oakland, CA non-profit that exists to bridge the gap in legal expertise needed to transition economic systems to innovative and cooperative alternatives. Yassi uses worker-owned cooperatives as a strategy to build a more fulfilling, equitable, and ecological resilient economic system.  She led the campaign that established groundbreaking worker cooperative development policies in the City of Berkeley and has advised countless other city governments and community advocates on how to establish similar programs.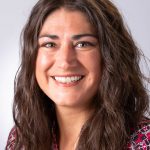 Charity Schmidt – University of Wisconsin Center for Cooperatives
As a cooperative development specialist at the University of Wisconsin Center for Cooperatives, Charity provides technical assistance to start-up co-ops and facilitates outreach efforts to cooperators and community-based organizations. She coordinates the City of Madison's funded initiative to form worker cooperatives that address income inequality and racial disparities by creating living-wage and sustainable jobs. She takes pride in creating spaces for co-op education and coordination, building relationships between entrepreneurs and community organizations, and contributing to community-driven economic development in Madison.