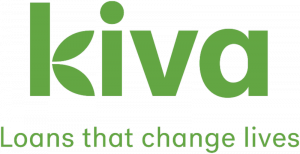 Right now, most of us are Safer at Home. It seems odd to show solidarity with people by staying away from them. That doesn't feel like helping. But it is.
This time really serves as a reminder that for each of us to remain healthy, we need others to remain healthy as well. Trying to look after our own health to the exclusion of others isn't just selfish, it's ineffective. And that goes for other indicators of well-being as well. We can't thrive if the rest of our community is struggling. We rise or fall together.
With that in mind, you can support local businesses from home. You can also join a Facebook group of neighbors who are directly supporting each other. Or you can simply call neighbors and loved ones to check in on them.
Mutual aid of this kind isn't fancy or showy, but it makes a big difference. It's how we're going to get through this.
And here's another way to practice mutual aid: Kiva loans. Kiva is an established crowdfunding platform for small businesses around the world, and also right here at home. Kiva loans have no fees and an interest rate of zero, and businesses have three years to pay off the loan. Even better, Kiva recently made three significant improvements to its program:
Expanded eligibility: More businesses in the US will be eligible for a Kiva loan than ever.
Larger loans: The maximum loan on the Kiva platform will increase from $10,000 to $15,000.
Grace period: New borrowers have a grace period of up to 6 months for greater financial flexibility.
Better still, MCDC will match Kiva loans dollar-for-dollar up $7500 for cooperatives, also at zero interest!
Co-ops (both existing and in development) are encouraged to apply for a Kiva loan to see them through any economic shortfall they may be experiencing, or to use this time for development. And if you're not in a co-op, watch this space for ways you can support your friends who are. We'll support the campaigns of co-ops that apply for Kiva loans.
These are tough times, but we'll get through them by leaning on each other. Stay home, stay healthy, and stay hopeful.
Please send comments or questions to charity.schmidt@wisc.edu.